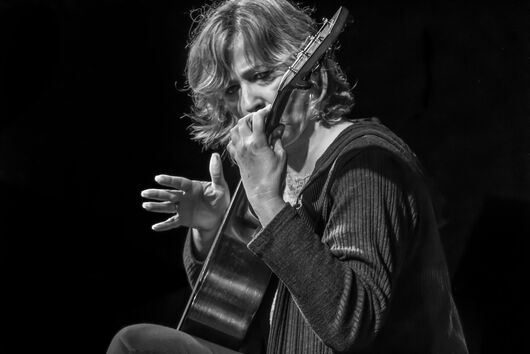 A musical tale conducted on the strings of the guitar in an eclectic and personal key, suspended between the ancient and the modern, between dream and dance.
A concert totally dedicated to the acoustic guitar, in which I play music written by me, but also music written by others and rearranged by me or "stolen" from the popular repertoire and brought back on six strings.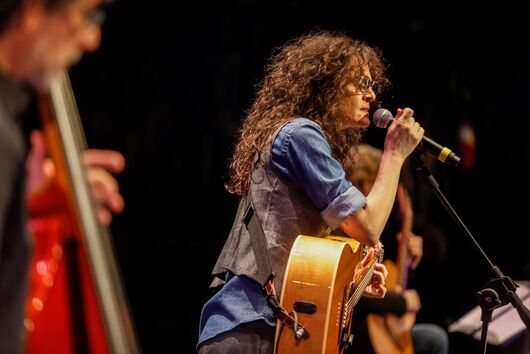 Concert by the extraordinary singer-songwriter Rebi Rivale, with Filippo Tantino on double bass and me on guitar.
Rebi needs no introduction, but if you want to know more, visit her site https://www.rebirivale.it
It is an honor for me to be her guitarist since 2018 and offer my six strings to her precious songs.
The guitarist you don't expect
I'm a guitarist but I don't look like one: I'm not a top model, I don't wear leopard print and I'm not a diva.
And so the surprise effect takes on new, improbable and grotesque aspects from time to time. From stories to music, from the most hilarious anecdotes and back to music again.
An unexpected show, based on a true story.
Mine.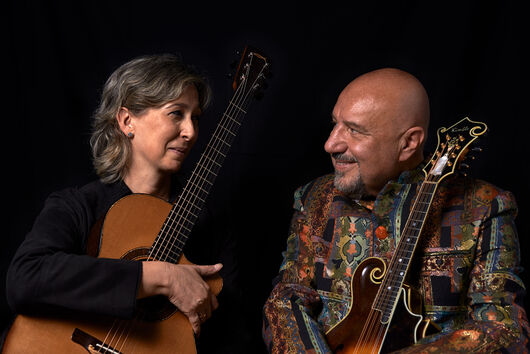 Massimo Gatti and Paola Selva.
A new artistic path that intertwines the strings of a mandola and an acoustic guitar. An original, fascinating and refined repertoire, which derives from the meeting of the languages of two musicians who come from different backgrounds and experiences and which range across eras, atmospheres, lands and emotions.